Debuts After Dark! with EVERINA MAXWELL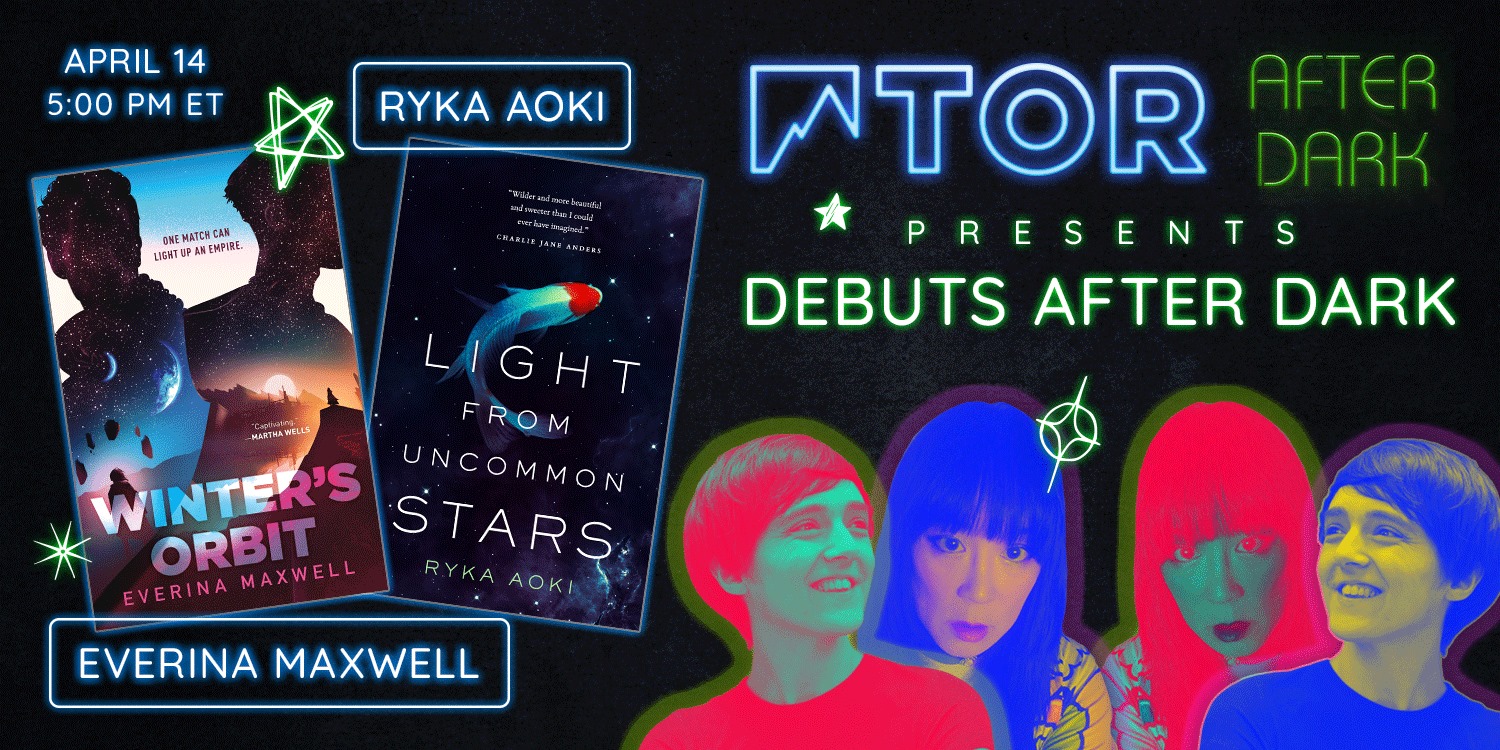 OMG, such excellent news! I've been asked to help kick off Debuts After Dark, a new iteration of Tor After Dark.  With Everina Maxwell, whose WINTER'S ORBIT  is a truly delightful queer romantic space opera that is just resplendent with the best tropes, and me, promoting LIGHT FROM UNCOMMON STARS!
Seriously, Everina's book is such an excellent read. Which character do you think I'm crushing on the most?
More to follow! Yay!