LIGHT FROM UNCOMMON STARS (Novel, Tor/Macmillan 2021)
Good Omens meets The Long Way to a Small, Angry Planet in Ryka Aoki's Light From Uncommon Stars, a defiantly joyful adventure set in California's San Gabriel Valley, with cursed violins, Faustian bargains, and queer alien courtship over fresh-made donuts.
Hugo Award Finalist
Finalist for Locus Award, Ignyte Award, and Dragon Award.
2022 Alex Award Winner
2022 Stonewall Book Award WinnerA National (LA Times) Bestseller
Indie Next Pick
New York Public Library Top 10 Book of 2021
A Kirkus Best Book of 2022
A Barnes & Noble Best Science Fiction Book of 2021
Shizuka Satomi made a deal with the devil: to escape damnation, she must entice seven other violin prodigies to trade their souls for success. She has already delivered six.
When Katrina Nguyen, a young transgender runaway, catches Shizuka's ear with her wild talent, Shizuka can almost feel the curse lifting. She's found her final candidate.
But in a donut shop off a bustling highway in the San Gabriel Valley, Shizuka meets Lan Tran, retired starship captain, interstellar refugee, and mother of four. Shizuka doesn't have time for crushes or coffee dates, what with her very soul on the line, but Lan's kind smile and eyes like stars might just redefine a soul's worth. And maybe something as small as a warm donut is powerful enough to break a curse as vast as the California coastline.
As the lives of these three women become entangled by chance and fate, a story of magic, identity, curses, and hope begins, and a family worth crossing the universe for is found.
"
⭐ "Musicians selling their souls to hell shouldn't fit in the same story as alien doughnut makers building a stargate, but somehow all these elements combine to create something wild and beautiful. Filled with mouthwatering descriptions of food and heart-swelling meditations on music, this novel is an unexpected gift."–Kirkus Reviews (starred review)
⭐"Aoki's novel is an exciting, wild web of an adventure, a unputdownable book about music, found family, and identity. Diving into the tough subjects, Aoki's book emerges with a joyful, queer, radical ballad of a story that will appeal to fans of TJ Klune's The House in the Cerulean Sea (2020)."–Booklist Reviews (starred review)
"Her prose is sublime, the emotional connections she makes like sparkling jewels, and I just want to give every one of her characters hugs. This story deeply moved me, not just as a writer, but as an artist. Because damn if she doesn't nail it — the obsession, the passion, and the love. The drive to create something precious that connects one soul with another, the terror that we will fail. That elusive chase that we can never, ever win, but also refuse to stop pursuing. And all that wrapped up in interwoven stories of abuse, love, and family — found and otherwise. Combined with demons, Faustian bargains, and intergalactic alien space refugees, of course. Fantastic, beautiful, and deeply, profoundly moving. Brava!"  Jenn Lyons, author of The Name of All Things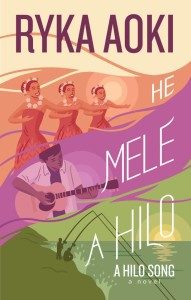 HE MELE A HILO: A HILO SONG (Novel, T0pside Signature Press, 2014)
Something strange is happening in Hilo. Noelani Choi's new show about the life of Jesus Christ told through hula dance has everyone, especially her halau, wondering what she could possibly be thinking. Rumors circulate about a rich guy from the mainland, and the dancers and their friends must reckon with what is really hula, who is Hawaiian enough, and why each of them wants to dance.
On one beautiful island, we discover that loving other people in spite of their flaws might just begin with being true to our own selves.
"Aoki engages all of your senses with her portrait of Hawaii. Emotions, visions, ideas, dreams, and plain reality all occupy the space of this world simultaneously. Never before have I more definitively felt I was experiencing a place through art." –Youngist.org
"Aoki writes in these gorgeous, flowing motions that sound so natural I am entirely convinced and captivated by her work. Her novel, He Mele a Hilo, was one of my favorite books I read in 2015 and has become one of the standards that I now hold anything I read up against."–Bookriot.com
"Together with conversations in pidgin, plate lunches, meditations on what it means to be Hawaiian, and magical occurrences, "He Mele A Hilo" is surely one of the best books I've read in a while. Just from the first 50 pages alone, I had a feeling that I was in for something special. Overall, "He Mele a Hilo" is the first novel in a while that I would give it a 5 out of 5 stars. It's a book I will definitely read again, and one I would recommend for anyone who wants a really well written, authentic read about the people of modern-day Hawaii." –The Wind-Up Books Chronicle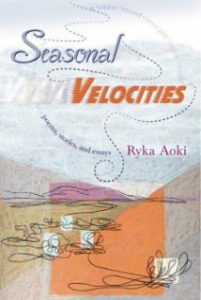 SEASONAL VELOCITIES (Poems, Stories, Essays, Trans-Genre Press, Lambda Finalist 2013)
Seasonal Velocities invites the reader on a fragile and furious journey along the highways and skyways of discovery, retribution, and resolve. Through her poetry, essays, stories, and performances, award-winning writer Ryka Aoki has challenged, informed, and shared with queer audiences across the United States. Seasonal Velocities was honored as a 2013 Lambda Award Finalist.
In the hands of Ryka Aoki, words can be everything – a tool, a fire, a gift, a weapon, a meal, a barricade, a refuge. I was tempted to ration this book, so I'd have some when I needed it, but found myself gulping it down and was so nourished by it the whole way along. –S. Bear Bergman, The Nearest Exit May be Behind You, and Gender Outlaws: The Next Generation.
Seasonal Velocities is a startling gem of a book. With her characteristic honesty and a powerful, fierce grace, Ryka Aoki carries us through fear in the dark, the half-lives of scars, home, and hope. As vivid and unflinching as they are lyrical, these words deliver and demand sparkling truth even as they speak of violence, longing and love. Rather than aiming to transcend, Aoki invites us to make alliance with all the contradictions of being human, to grow stories, to listen, and to build community despite everything. –A. Finn Enke, Director of LGBT Studies, University of Wisconsin, Madison
Seasonal Velocities is what I want my son to hold of the trans community, the poetry of raw and reunion that I wish for his heart. Earnest, unflinching, exquisite, centered and sharp in its own uncertainty this book is his community legacy that I am proud to pass down. For my son's heart, for mine, for all of our winters, thank you, thank you, thank you for it. –TT Jax, Editor, Lambda Literary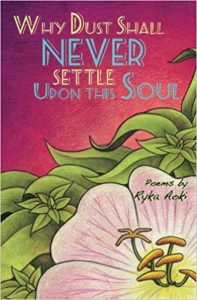 WHY DUST SHALL NEVER SETTLE UPON THIS SOUL (Poetry, Biyuti Press, Lambda Finalist, 2015)
"In the old old days, Ryka Aoki would be tagged as some kind of prophet, and the thumbsucking masses, bewildered & flummoxed by her talking stories, would stone or torch her. Forged from the ceaseless grappling match with life, living, identity, obligations, duty, home & selfhood, the poems in this striking collection are a libretto of what survives, what is elusive, what transforms or transmogrifies, and what remains primal & elemental."
–Justin Chin, Author of Gutted, and Bite Hard
"This verse is at once emotional and ruthless. And, nevertheless, coherent. What brings it together is its commitment, in all its modes, to richness of detail. This is the gorgeously specified detail of the world, in memory or before your eyes. At the same time, it is the detail of language, the unexpected, brilliantly audible twists of the way this person speaks to you." – Lambda Literary
"Sharp-eyed, witty, passionate and just, a lament for trans losses that is also somehow a celebration of life, this book made me cry and then laugh and then do something that was both at once. It is an important contribution to our literature and also that rare thing, a book of poetry you won't be able to put down."
–Cat Fitzpatrick, Poetry Editor, Topside Press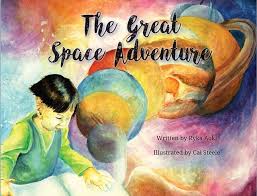 ____________________________________________________